Powertech is committed to excellence by delivering solutions that go beyond initial expectations!
We are a team of specialists, who each contribute their unique skill towards this vision, driven by a passion to be better than we were yesterday. Here at Powertech, we turn up to work every day because we love what we do. We love the people that we meet and we love providing real help with their problems. This means lasting solutions, not superficial fixes. We do this by listening, and investigating the root cause. Continuous improvement is happening at Powertech all the time. We want to take those difficult jobs off your hands.
From feasibility studies through to plant audits and maintenance, our team of specialist engineers will provide a holistic solution tailored to your situation.
We specialise in the manufacture of robust-design industrial fans for process application and mining ventilation, as well as critical process equipment such as mills. We also design and supply wear parts and machinery components. From the smallest dry-lube bush to the largest fully-automated mine ventilation project, every job we take on gets our full attention to ensure the best performance. We also take on projects on a turnkey basis – A good example is the ventilation fan installation we executed for Aeris Resources, Tritton Mines.
Together with our project partners Ebara Fan and Blower Co., (Suzuka, Japan), Scheider Electric and Forefront Services (Orange, NSW), we handed the fully operational fan and drive system over to our customer in mid-August of 2017, having been given a site with completed raise bore and 11kV power source only at the end of May 2017.
---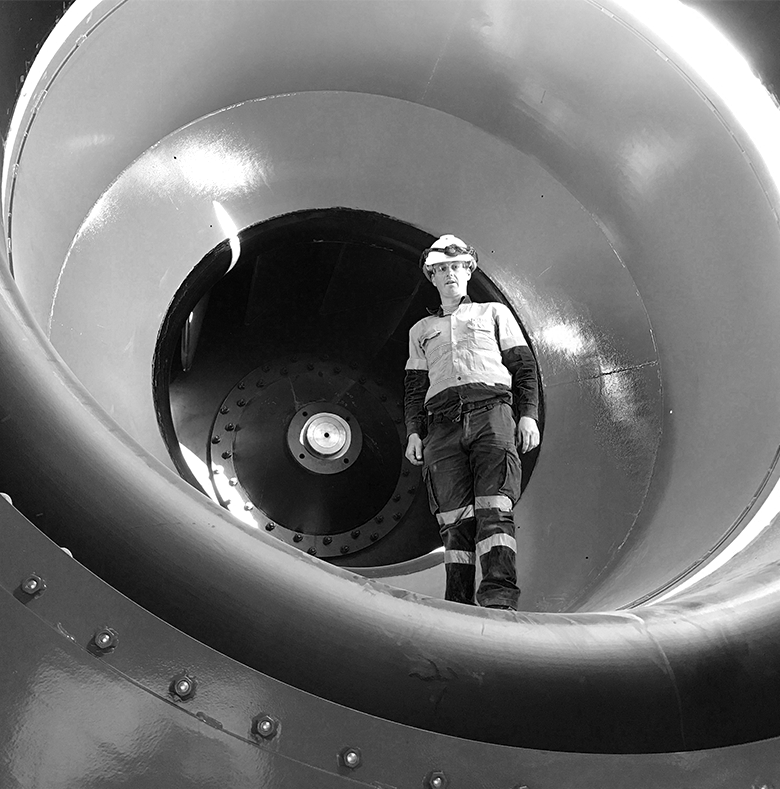 ---
Powertech Industrial supply contract management, including oversight of Australia-manufactured scope of works. We also provide Technical & Commercial quotes for custom-design, centrifugal fans and blowers, Fan performance audits and data analysis
At Tritton, the innovative ducting design reduced the fan footprint by approximately 50% compared to a conventional duct & elbow arrangement, at the same time allowing single fan operation while the other fan is isolated for periodic preventive maintenance.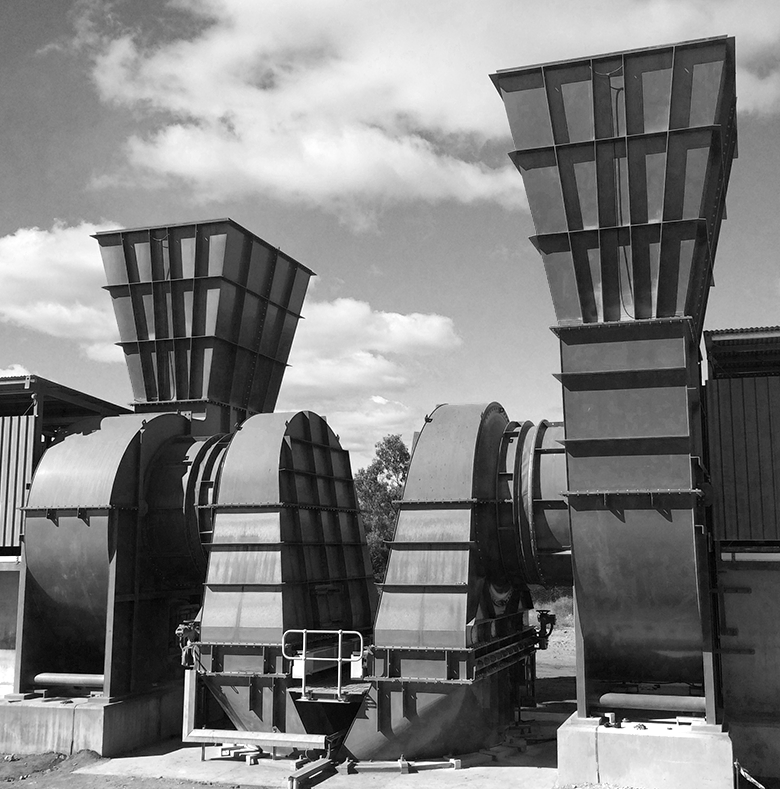 ---
The contract included excavation, civil design and construction, mechanical design and installation, and electrical design and installation, capped off with a one-week commissioning period. Once the fans were tied in, the old surface and underground fans were removed, and the new fans haven't stopped since.
The innovative design and performance software offered the mine operators the flexibility of achieving their ventilation requirement at only 75% rated fan speed, and the project ultimately delivered a total of 1MW/Hr savings over the old system.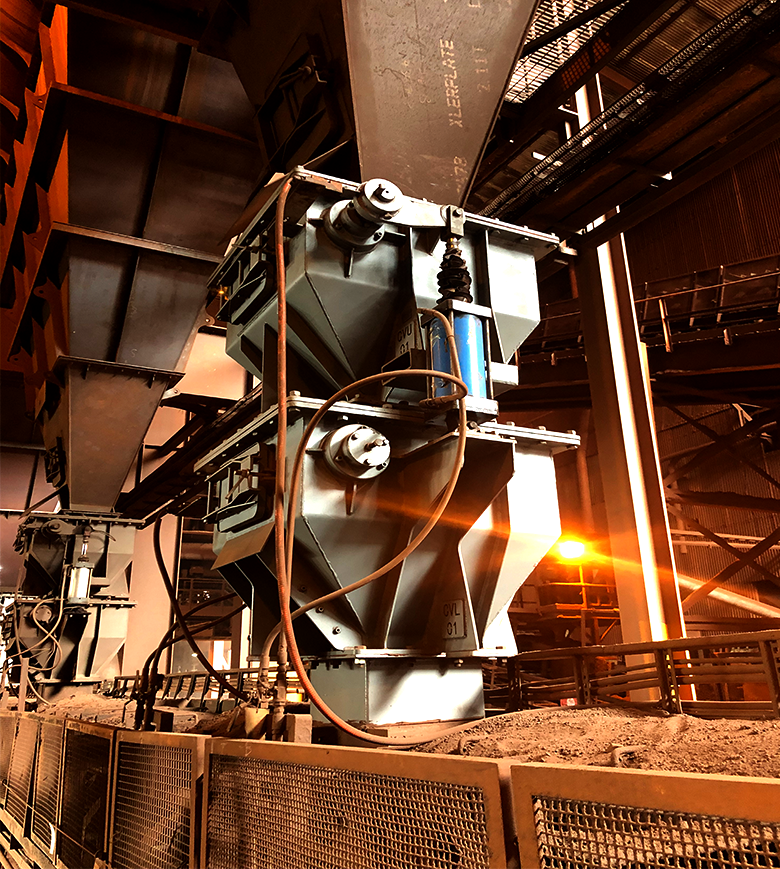 Custom Designs Tailored for Your Needs
---
We design machines specifically to your needs by ensuring reliable process control. With tailor designs that exceed demanding industrial environments in steel, mining, cement and other industries. Powertech also offers international-based employees who are dedicated to managing quality control of all parts coming into Australia.

---
Centrifugal fans
and blowers
Exclusive Australian Representative of EBARA HAMADA BLOWER Co., LTD (EHB)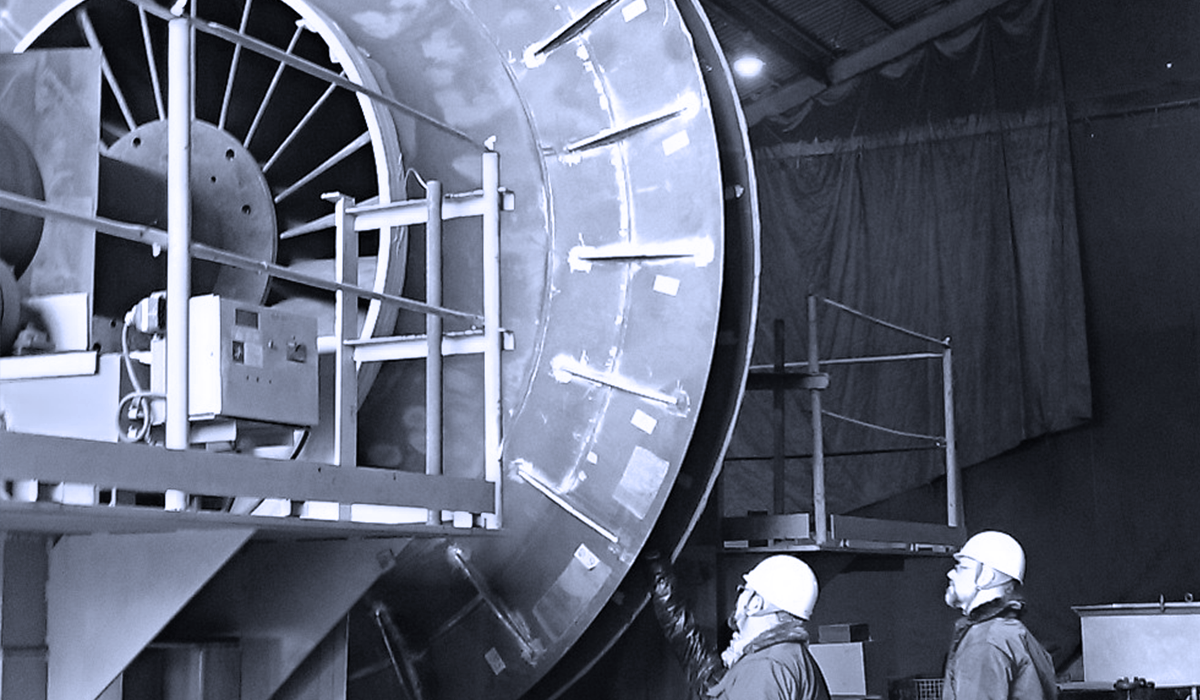 ---
At Powertech we don't want to tell you what to do. We will understand your challenges and help you to navigate through the ideation process until the best solution is reached. We're very generous with our time, and our passion for what we do is seen throughout every stage of our projects. We're a relationship-based organisation that values each individual contribution and foster the long term run! Powertech's teams will always work hard to go over and beyond your expectations!