From turnkey mine ventilation, material handling, plant audits, overhauls to performance optimization and
power draw reduction

, we have a solution for you.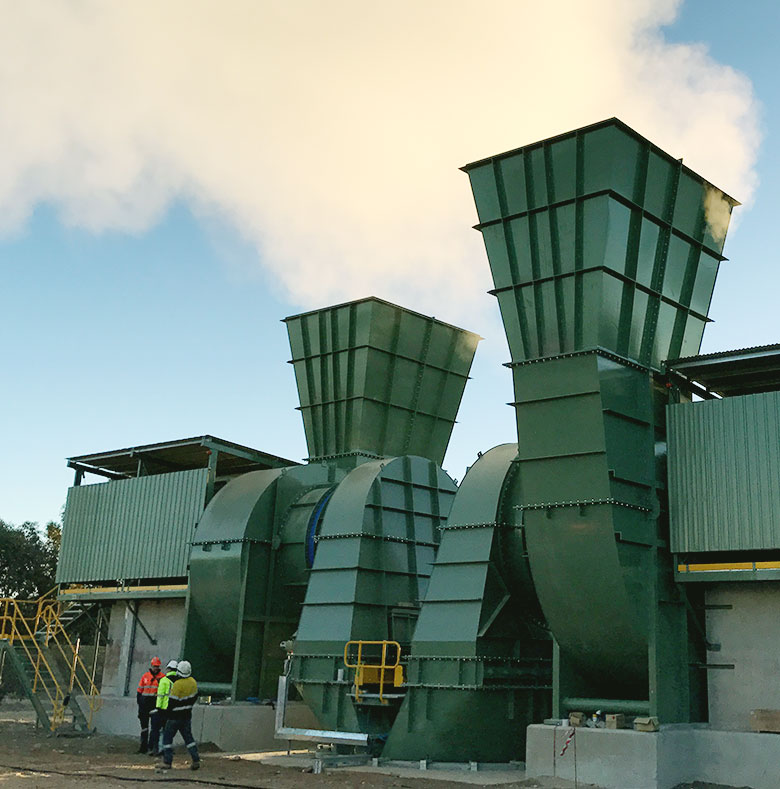 AERIS RESOURCES - TRITTON MINE VENT FAN PROJECT
The Challenge:
400m3/sec at 4.5kPa required at the collar of 5-meter diameter, 860-meter deep shaft to replace aging and undersized Surface & UG Booster Fans including constrained power supply to the site imposing severe limitations to the starting current of the new ventilation system. Flexibility was also required to service the fan but maintain underground ventilation.
The Solution:
2 x 1300kW Single-Width Overhung Fans. VSD overcame starting current limitation and allowed fans to operate at its optimum speed according to ventilation requirements, saving 1MW over original fan installation. Each fan can be isolated, allowing maintenance on one fan while the other fan generates 70% of the total flow produced during dual-fan operation.